With over 7 million customers spread over six states in the Southeastern and Midwestern U.S., Duke Energy is one of the largest power companies in the country. Their growth over the years is truly a testament to their dedication to providing the communities they serve with the highest quality products and services.
As one of the leading solar energy companies in North Carolina, we are proud to be a Duke Trade Ally Partner. Trade allies like Renewable Energy Design Group have gone through extensive training on the processes and procedures required to help ensure we are offering the best solar energy equipment and installation experience possible. Being a Duke Trade Ally Partner also helps us connect with customers who are looking to make energy-efficient changes in their homes or businesses!
Benefits of Being a Duke Trade Ally Partner
The biggest advantage of the Trade Ally program is that it helps us provide better services to our customers. This program accomplishes this in a number of ways. For example: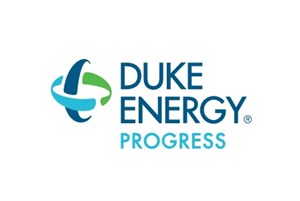 Customers can take advantage of Duke's Smart $aver® Incentive Program to save money on new solar equipment with special discounts
It allows us to better help our customers meet their energy goals
Customers have access to contractors that are up to date on the latest solar technologies
The program supports local businesses and enhances North Carolina's green economy
By connecting customers and contractors, more green jobs are created
Customers who need help with the solar energy decision-making process can be connected to a qualified contractor
More people are able to reap the benefits of solar energy
Renewable Energy Design Group has helped plenty of residential, commercial, and agricultural customers achieve their goals of going green and saving money through the Duke Energy Smart $aver® Incentive Program – and we can help you do the same! Lower your risk and connect with the Duke Trade Ally Partners at RED Group to get started at 877-520-SOLAR.