It's no secret that the initial cost of solar panel installation can be a little intimidating. That said, they are undoubtedly a long-term investment that will not only pay themselves off, but reduce residential, commercial, and agricultural energy bills for many years to come.
One thing that home and business owners can do to offset the cost of solar panels is to take advantage of the many solar rebate programs available. In fact, solar rebates are one of the first steps you should take when considering whether or not investing in solar is worth it.
That's what Greg Walter, general manager at the Charlotte Motor Speedway, did when the infamous racing facility was considering their solar options. Walter was able to help the speedway take advantage of a $100,000 rebate from Duke Energy, which he said was ultimately what "tipped the scale in favor of going ahead," per a Charlotte Business Journal news article.
But rebates like these aren't just available for commercial businesses, they're often available to residential homeowners as well. Many homeowners are switching to solar for a variety of reasons, from cutting their electricity costs to an urge to take better care of the environment and reducing their carbon footprint. As our own Jeff Redwine described it in the same Charlotte Business Journal article, rebates are the "icing on the cake" when switching to solar.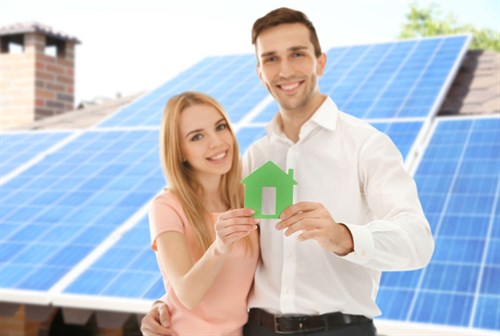 As for this year, the Duker Energy rebate program has reached capacity for commercial and residential applications, but it still has plenty of room to offer rebates to nonprofits, churches, schools, and similarly tax-exempt entities.
But that doesn't mean business and homeowners are out of luck for this year when it comes to investing in solar. There are plenty of other opportunities left for solar rebates and tax credits for 2020. North Carolina offers a number of solar credit and rebate programs that you can learn about on their website. Additionally, you can learn more about federal solar tax credits for 2020 via the IRS website.
If you have any questions about how solar panels work or how they can benefit your family, your business, or your nonprofit organization, please don't hesitate to reach out to us. Call 877-520-SOLAR to get in touch with a member of the Renewable Energy Design Group team, or fill out our contact form to reach us online.