The clean energy industry is expanding at an exponential rate. It seems like every time a clean energy company develops a product, another company is there to swoop in with an even better version of it. Ultimately, this surge in innovation is a good thing. It keeps companies like Renewable Energy Design Group on our toes, and it keeps all of us moving forward toward a cleaner, greener future.
There are countless original innovators out there, but nothing helps our industry keep speeding forward quite like combining two or more great companies into one. That's what happened in April 2019, when Generac acquired Pika Energy.
Generac manufactures generators and other power-related products for residential and commercial applications. They've had a very long and successful history, given that they've been selling their products to both retailers and end-users since 1959. Even so, Generac was ready to branch out and direct their resources toward a more environmentally-friendly future.
By purchasing Pika Energy, Generac did just that. Founded in Westbrook, ME, Pika Energy has been producing things like solar inverters, smart batteries, and DC converters since 2010. They specialize in developing everything needed for energy storage and management, including software, controls, and storage systems. The result is a comprehensive line of products that allow both homeowners and businesses to capture, store, and use solar energy in a cost-efficient and easy way.
Unfortunately, even the best products won't succeed if the general public can't afford them, and that's where Generac and Pika Energy found that they could help each other. Generac had long been looking to get into the solar storage market and began to experiment with it in early 2019, but soon realized they were in over their heads. They knew they needed help and by acquiring Pika Energy, along with a company called Neurio, they got just that.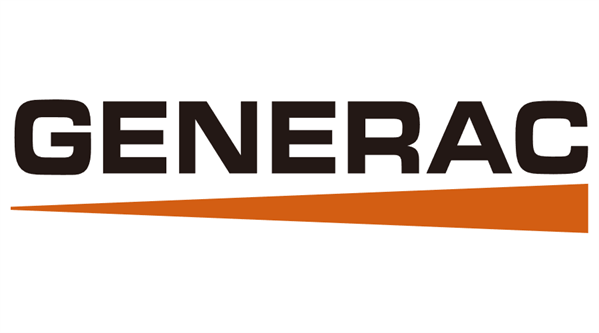 The teams working at both of these companies are experts in energy storage technology but had previously lacked the means to mass-produce their products in a way that would make them affordable for the average consumer. When Generac swooped in, both Pika Energy and Neurio gained access to an already-well-established supply chain that allows them to greatly scale down the cost of their energy storage solutions.
Shortly after the acquisition, Generac debuted its new energy storage unit at the 2019 Solar Power International trade show. Generac's first offering after acquiring Pika Energy is the PWRcell cabinet. Designed to be mounted on the wall and house three to six batteries, the PWRcell stores 8.6 to 17.1 kWh of energy, in a single, tall storage unit. The PWRcell inverter also connects to the DC PWRcell storage unit and power a home's AC system.
But perhaps the most exciting feature of the PWRcell is that it can be used as an inverter for rooftop photovoltaic solar systems, allowing power generated by rooftop solar panels to be stored directly in the unit. This means that homeowners employing the system will need to spend less money and purchase less equipment to store the power their rooftop system is generating. Plus, the Neurio technology Generac used in the PWRcell means it comes with built-in, ingoing and outgoing load monitoring capabilities.
Ultimately, both Pika Energy and Generac agree that this collaboration was necessary to propel the industry forward, as evidenced by their statements shortly after the acquisition was announced via press release. "The visionary ideas and technology that Pika has developed give us a considerable edge as we expand into the rapidly developing market for energy storage," said president and CEO of Generac, Aaron Jagdfeld.
Pika Energy CEO and co-founder Ben Polito agreed, saying, "Pika energy storage technology, combined with Generac's distribution strength and demand creation capabilities, will make this solution immediately available to more users. We are thrilled to be a part of the Generac team."
As a member of the clean energy industry, there's nothing that thrills the team at Renewable Energy Design Group more than seeing our peers succeed. Plus, more collaboration and more teamwork within the industry means more opportunities for us to offer new and exciting technologies to our solar energy customers right here in North Carolina. If you're thinking of switching to solar and starting an agricultural, commercial, or residential solar project, get in touch with Renewable Energy Design Group to schedule a consultation at 877-520-SOLAR.