In an industry like ours, we need to have a deep understanding of all things solar so that we can not only provide our customers with the best products and services but do so in a way that protects the environment.
For us, that means seeking out education, training, and certification opportunities whenever we can, which is why Renewable Energy Design Group is a proud, certified member of the North American Board of Certified Energy Practitioners (NABCEP).
What is the NABCEP?
The North American Board of Certified Energy Practitioners (NABCEP) is a non-profit 501 (c)(6) corporation that was created to hold businesses in the renewable energy industry to a certain set of standards.
Founded in 2002, the NABCEP's mission is to "support, and work with, the renewable energy and energy efficiency industries, professionals, and stakeholders to develop and implement quality credentialing and certification programs for practitioners."
The standards created by the NABCEP address both professional and ethical practices. The NABCEP's Code of Ethics & Standard of Conduct is the only enforceable code of ethics in the renewable energy industry.
Plus, not only does a NABCEP's certification protect renewable energy providers, but their customers as well. It's a means for renewable energy customers to hold installers accountable for their actions, should they engage in unethical behavior, knowing that any violations that are reported will be investigated and disciplined as needed.
How Did RED Group Become NABCEP Certified?
NABCEP certification is truly the gold standard of the renewable energy industry. As a voluntary certification, practitioners are responsible for meeting the standards and qualifications required all by themselves.
A team of subject matter experts has painstakingly designed the process of NABCEP certification and the requirements that have been laid out have been determined to be reasonably achievable by both stakeholders and installers.
To obtain NABCEP certification, an installer must first have:
Experience in the renewable energy industry as a person responsible for installing PV systems
At least 58 hours of advanced PV training before the application deadline
A 10-hour OSHA construction industry card or equivalent
After the above requirements have been met, the certification candidate must pass the NABCEP PV Installation Professional Certification Exam.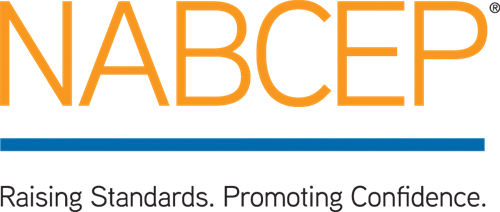 Benefits of NABCEP Certification
This prestigious certification offers benefits to both solar professionals and consumers. For professionals, NABCEP certification is a means of separate themselves from their competition.
It also helps improve the quality of their services, promotes confidence in the eyes of consumers, and validates the time installers spend on continuing education programs. Finally, NABCEP certification helps improve the public's perception of the renewable energy industry, thus helping the industry as a whole.
For consumers, NABCEP certification is a way to find highly-qualified installers, judge an installer's overall competence in the field, and protect their investment from potentially fraudulent or unethical installers.
It can also help consumers make a decision on which installer to work with, as they can choose from an uncertified renewable energy company or a certified on, like the team at Renewable Energy Design Group!
Get in Touch With a Local NABCEP Certified Solar Energy Installer
In short, NABCEP certification helps promote the renewable energy industry, provide value to installers, enhance consumer confidence, and promote installers who focus on both safety and skill.
We are incredibly honored to be certified by the NABCEP and would love to use our knowledge of residential, commercial, and agricultural solar energy products to help you make your home, business, or farm more green and environmentally sustainable. Call 877-520-SOLAR to learn more about how we can help or fill out our contact form to reach us online.